Invent Your Own Superhero to WIN*
Captain Underpants
DATE: Competition closes 5:00pm 15 October
To celebrate the release of Captain Underpants we are giving you the chance to win* an EPIC prize pack with our 'Invent your own superhero' competition.
Here's how it works:
•
Draw your own superhero – what do they look like? Do they wear a cape like Captain Underpants?
•
Bring them to life with colour
•
Place in the entry box located in your local cinema foyer before competition closes 15 October
Children 13 years and under are able to enter the competition with the prize awarded to the most creative entry.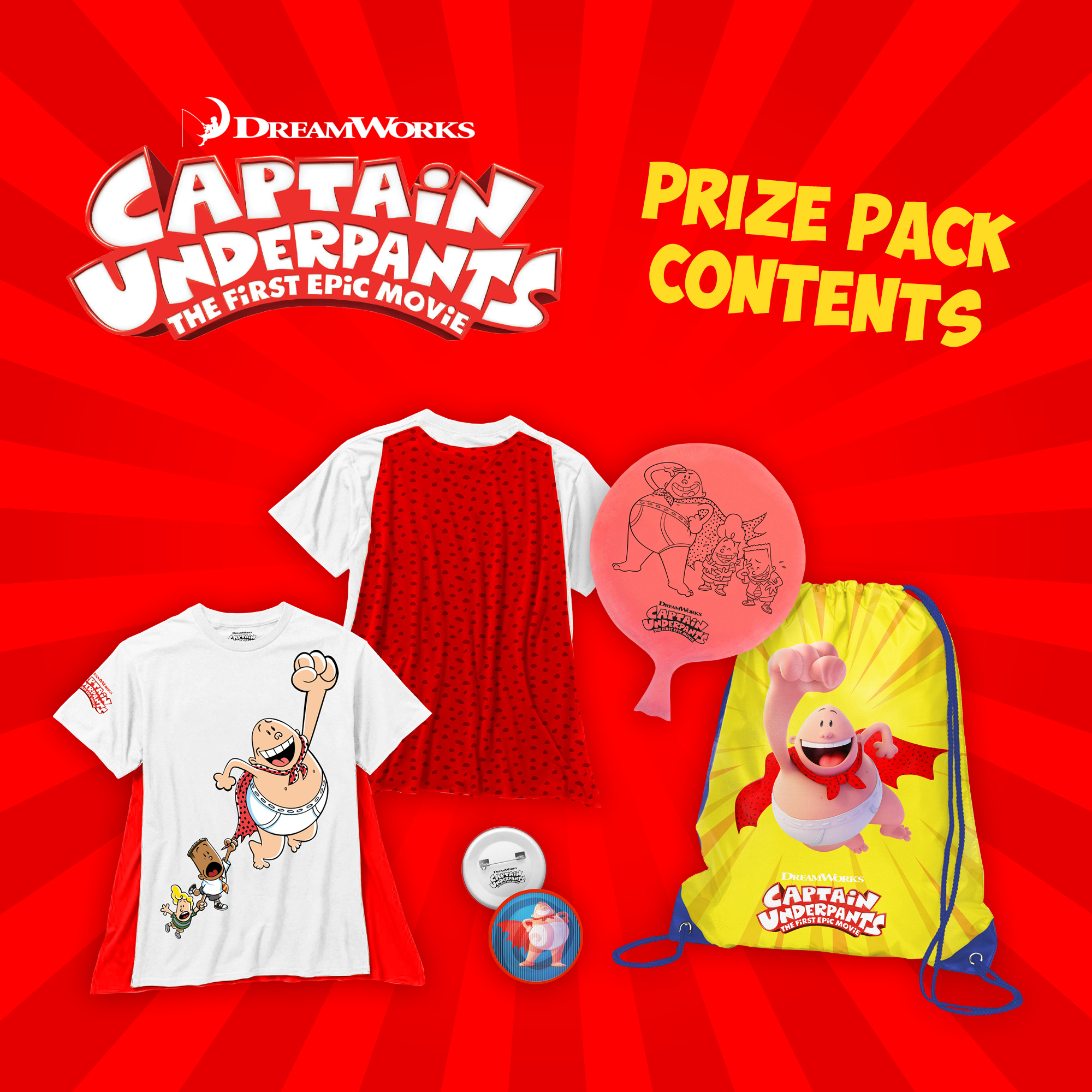 The winner will receive a Captain Underpants prize pack containing: lenticular button badge, whoopee cushion, drawstring bag and t-shirt with cape.
Download your entry form
here
An entry box will be situated in your local cinema foyer where participants are able to leave their completed entry forms.
Be sure to get your entries in for the 'Invent your own Superhero' competition, with competition closing 5:00pm 15 October.
Terms and conditions apply. Competition commences 8 September and closes 15 October. A Captain Underpants prize pack will be awarded to the best entry deemed by the judging panel. One prize per location.
DATE: Competition closes 5:00pm 15 October